As promised, I'm back with a little how to on this fan light. It was pretty simple, but did take us a little time to figure out how to attach it all because the fan body itself is pretty heavy.
This light cost us less than $30 to make. We bought a pendant from Lowes and a Edison style bulb like these…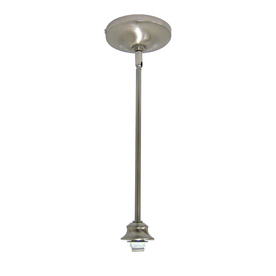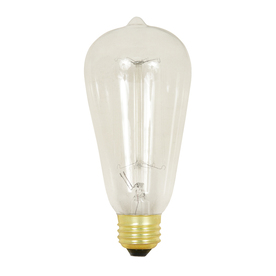 The the biggest obstacle was figuring out how to attach the pendant to the fan box. Will cut a piece of plywood in a circle with a hole in the center and I painted it white.
This piece was necessary to hold everything together. There are 5 little prongs on fan body that held the fan motor in place and we needed to create a shelf that these could rest on and hold everything in place.
Once we had that figured out, Will put the pendant in place, attached the wood around the pendant, then added the bulb and lastly we put the fan body around it all.
Pretty simple and now I have a unique light! The only draw back is that it puts out way less light but we have nearby overhead lights and table lamps. It's a nice romantic glow for dinner!
Hope that helps you understand how we made this work.
Happy Sunday!
April