Hello! Happy Summer Everyone. I have been on a Bahamas vacation and Moved! since I last blogged. I am still trying to catch up but I thought I would link up to Layla's Summer Fun Link Party today because bringing Summer into our house was a first on my list.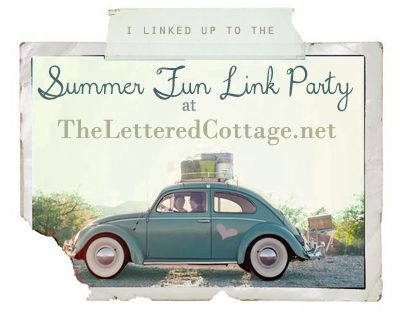 I love that our new house has a lot of white woodwork and everything just feels shiny and new and it is…It is so clean. After my trip I was defiantly in a sea shell, cool breeze mood and I had just the right items to spruce up the mantel.
I am still considering painting the mirror. I have had it for a while and I've never really had a place for it but here in the new house we decided not to put up a TV in the Living Room and I need something big to cover the switch box and the mirror is a perfect fit. Considering painting the thatching white and the black boarder blue/green. Once I pulled everything together on the mantel it look fine, but still thinking on it. What do you think? To paint or not?
Love my old fan. I purchased this last fall at an antiques festival.
Seashells and my beautiful blue bottle. The whole scene just feels breezy to me.
Ok…what do you think about that mirror??
Be sure to check out all the other link ups at
Layla's.
I'll be back soon with my Summer adventures.
April
Linking to: